Recreation of a Lost Pendant
Austin found an amazing necklace for his girlfriend while traveling in Prague. He bought the original piece from a gypsy, who told him it was from the 1920's. It was an open spider design in 18 karat yellow gold with a small oval shaped ruby in the middle. Unfortunately, the pendant was lost, but fortunately, Austin had good photos and Baguette Atelier got to work!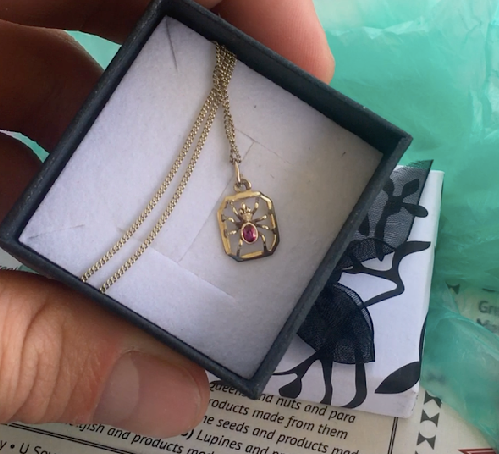 The first stab at the CAD wasn't quite right. And that's OK! BA fixes the design until it's perfect. Version One: The legs were textured, and Austin wanted smooth. The spider "fangs and nose" needed to be rounded out a bit, and the "nose" needed to be disconnected from the pendant frame. Below are versions 1 and 2. Nailed it on version 2!!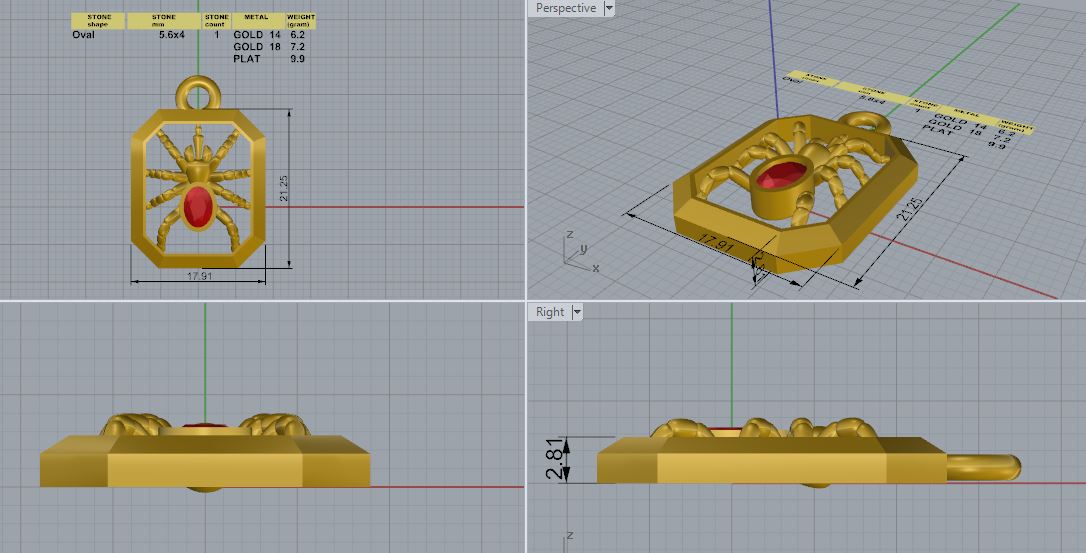 Next, we printed a wax model of the pendant:


Then, on to casting in metal! Austin chose to work with 14 karat yellow gold for the new pendant:
And finally, we set the stone, polished the metal and voila - the finished product!